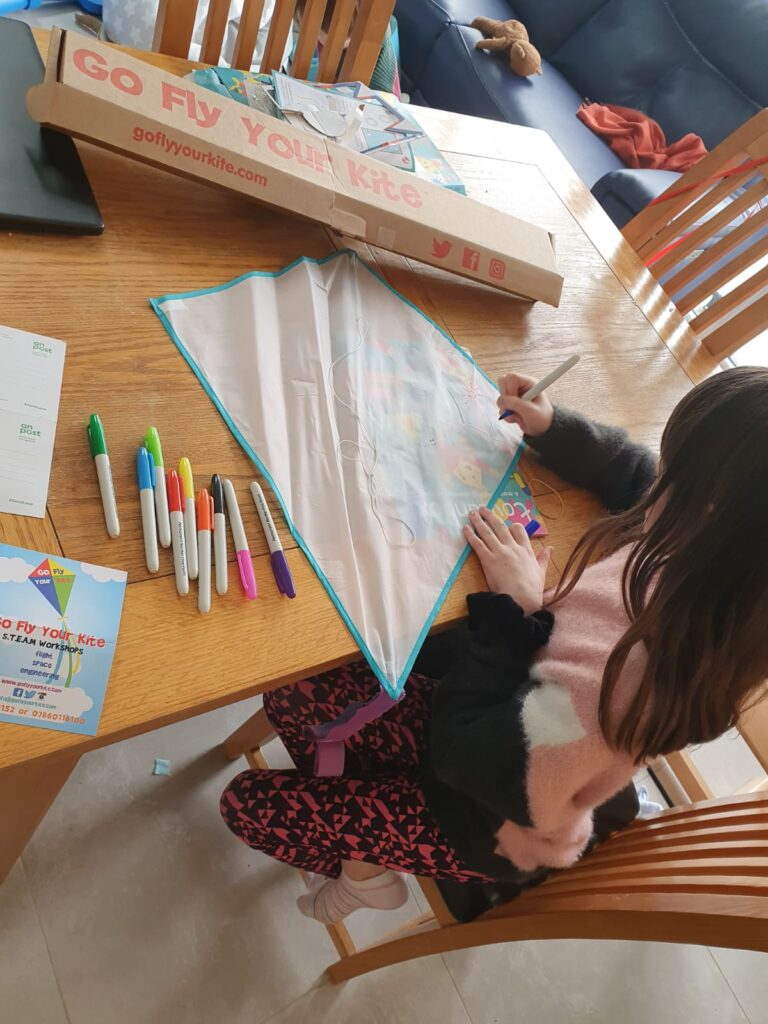 Since we were unable to run some of the programmes due to Covid restrictions last year, we have been looking at ways of adapting how to engage children in meaningful activities…Our most recent Covid friendly programmes for children this year included:
Kite Flying
Kite Flying is a great way for children and families to keep active and is known to reduce stress and help feelings of anxiousness. It promotes problem solving skills, family bonding & the time outdoors surrounded by nature helps to promote better mental health. It is also very much a creative activity with a lot of therapeutic values.
Our Kite Flying activity was run thanks to a Meath Sports Partnership initiative.
One parent said 'Thank you so much for the kite activity kit. We really enjoyed the project and Erik took great care colouring the kite in before taking it for a text run in the wind outside. The whole family came out to look at its maiden journey. It was great to have a fun new activity to do together, thanks very much'. Anke
Mindfulness for children
Trim FRC Creative Mindfulness programme is run by Eileen Deegan of Mindfulmommaz and is currently being held online through zoom. The programme is running for 5 weeks thanks to Irish Youth Foundation and Apple Green Blossom Fund.
Mindfulness for children empowers them to explore ways to slow down, focus, take time for themselves and manage stress. Mindfulness also helps to reduce anxiety, increase mood, help with problem solving & decision making, improves regulation and social and emotional wellbeing.