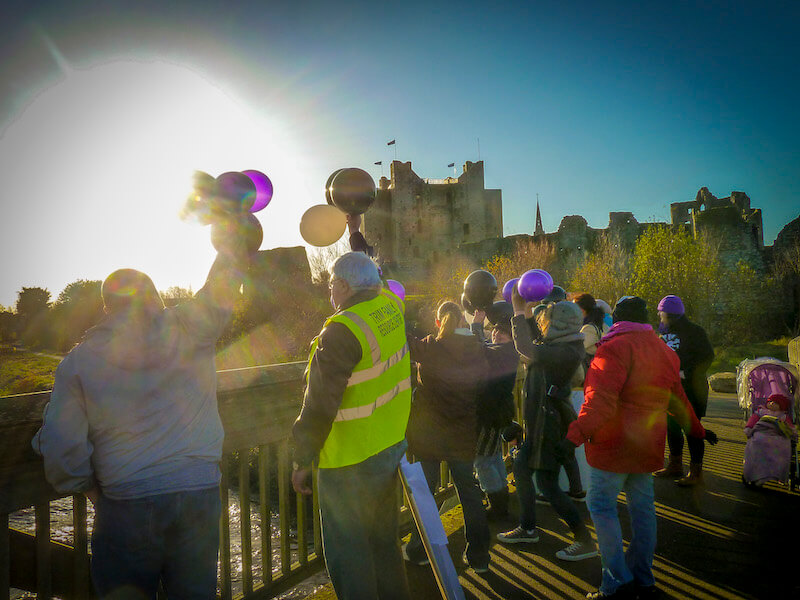 We have been lucky enough to have volunteers from all walks of life. From retirees, young people, lone parents, professionals and people who have made Ireland their home in recent years. Families volunteer together in our centre and take part in groups and projects that we run. Volunteers are truly the back bone of Cula Bula Youth Club, piano lessons, Summer Camps, Rainbows Programmes, Coder Dojo classes, Failte Isteach English Classes, Garden Group, Community Food Bank, and cultural events. We need our volunteers to help Trim Family Resource Centre to reach every member within our community. If you would like to be a volunteer at our centre, you can get in touch with us at Email: info@trimfrc.ie or by Telephone at 046 9438850
Ronan Moore – Board Member
'I remember reading about the Trim Family Resource Centre in the local newspaper. I was struck by just how much work they were doing in the community. Having personally been involved in development and community work in the past, it seemed to make sense to join Trim FRC to see how I could help support them continue their vital work.'
Chloe Cass – Board Member
'I grew up in Trim and I wanted to get more involved in the community. I'm really enjoying getting to know everybody and getting familiar with all the amazing work that the FRC does.'
Gerry Caulfield – Failte Isteach
'I started a few years ago at Trim FRC and was amazed at the active participation. There was such a sharing atmosphere and we have great fun and laughter in our groups. There's a great buzz whilst everyone is learning and teaching eachother'
Helen McHugh – Failte Isteach
'I started because I wanted to meet people and have conversations, as I was on parental leave. From there I became actively involved with Trim FRC and it was a very positive place to go to.'
Christopher Carroll – CoderDojo volunteer
I have loved my time being involved in the coding club at the FRC. Interacting with lots of different
people in a fun and creative atmosphere has taught me a lot, and not just about coding!


Ann Meijer (Children Camps volunteer)
I really enjoyed helping out with the Easter Camp. It was a very rewarding experience seeing the kids have such fun and frolics, getting immersed in games, arts and crafts, music and an adventure to the local playcentre. Both children and leaders went home exhausted and happy, and feeling very much part of Trim Family Resource Centre.